We have a limited number of taller trees to choose from, with the taller trees likely leaving the farm in the first two weekends, so if you must have a tree taller than ~ 6 feet and don't come early, you might want to call first to see what we have.
A portion of proceeds from tree sales go to support Roanoke Valley Horse Rescue. Click Here for more information.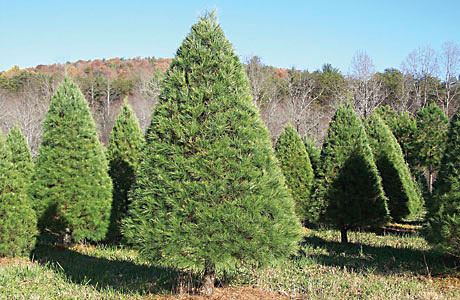 We specialize in traditional, affordable
White Pines
. They are slow-grown for a full shape and strong branches, with a soft texture, rich blue-green color and very good needle retention.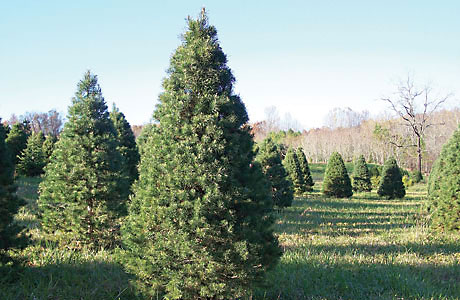 Scotch Pines
are a semi long-needled tree and have a more coarse texture with strong branches and excellent needle retention. Choose from a nice full shape or a more open-branched look.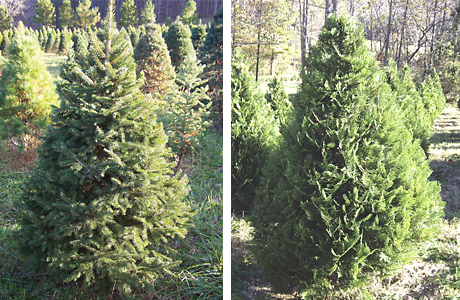 Canaan Fir
(left) has a rich aroma and open branching. These are limited this year, with most trees under 7 feet.
Murray Cypress
(right) is a full-shaped tree with soft, dense foliage and hidden strong branches for heavier ornaments.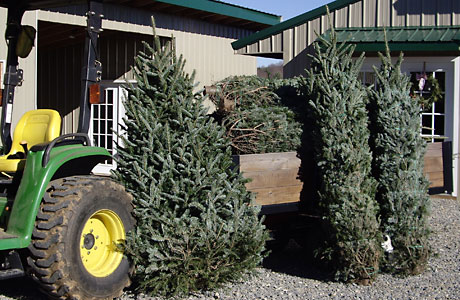 Fraser Firs
prefer a higher elevation than here at the farm, but we have fresh cut Frasers available for those who desire them.